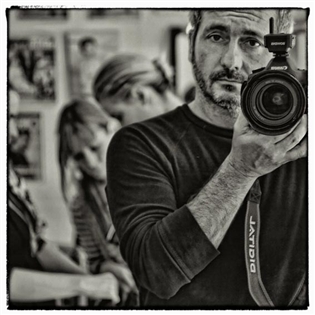 Born in Rome in 1963, July 9th.
He breaks off his university studies and takes a graduation at Istituto Superiore di Fotografia in 1989.
He works an year long as assistant at "Superstudio" in Milanand in 1990 he goes back to Rome where he opens his 1st photographic studio. He specializes in what he loves better, portrait for publishing and advertising. He works for fashion and interior as well.
He has published more than 180 covers and his photos have been published on many Italian and international issues, such as Amica, Gioia, Grazia,Sette, Panorama, Espresso, Max, Top Girl, Penthouse Germany, Gulliver, Hola, Oggi, Gente, CHI, Dipiù and other issues.
As to adv, he works for clients as Holliwood, Nemo Fashion Group, Johnson&Johnson, Nike, Compeed, Arena, Zampieri,Anna Giammusso Alta Moda, IU IU, Gruppo Pocket, Conad, L'Unità, Benelli and more.
In 2005 he signs his 1st calendar for daily "Il Mattino" in which he portrays 12 famous Neapolitan celebrities of the entertainment world.
Father to beautiful 4 children, he lives and works in Rome.