Agency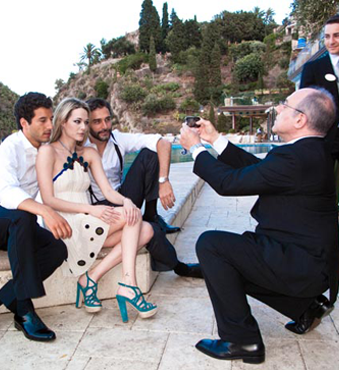 Photomovie is the Italian photographic agency dealing specifically with movies and entertainment. Established in the mid-80s, today Photomovie coordinates a staff of 8 people and researchers and has a team of 20 photographers.
Photomovie supplies celebrity portraits, images from movie and TV sets, reportages from film festivals and events of international fame, as well as features on demand for magazines and publications all over the world. Photomovie's various activities have produced a collection of archives of more than 400,000 photographs from the entertainment world.
A rich case history of features requested by companies and advertising agencies is also available.