Giant Camera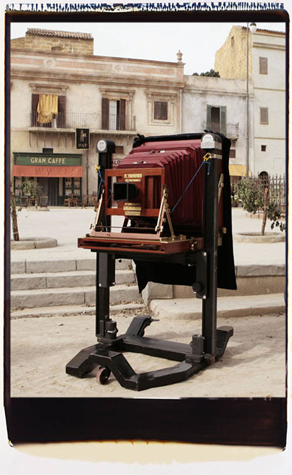 One of Photomovie's most exclusive productions is the Unique Celebrity Pictures, a collection of more than 1,200 unique portraits of celebrities from the international movie and entertainment world. The technological heart of this photo gallery is the famous handmade Polaroid Giant Camera.
Made by Polaroid with a very few exemplars existing worldwide, this camera can produce 50 x 60 cm (20 x 24 in.) portraits with a very high definition in a few seconds - unique photographs of high value.
The Polaroid Giant Camera 50x60 may be rented for high impact photo productions such as fashion events, advertising campaigns, public relation events or special still life shots.
For further information :
Photomovie Milano - Loris Zambelli, +393463713438.
e-mail: loris.zambelli@photomovie.net