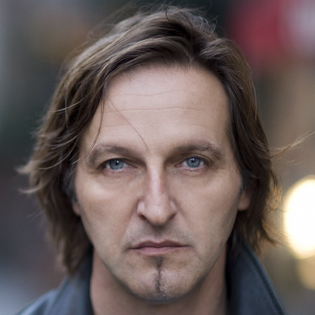 Luca Babini was born in Genoa and has been working in New York since 1988. His career began in Paris in the late seventies where he completed Dance Choreography School with chorographer Francois Guilbard.
In the years that followed he split his life between Genoa where is was teaching Visual Arts at the Fine Art Academy and Paris.
During that time he also collaborated with the controversial American underground filmmaker Jack Smith who had a great influence on Lucas work.
In 1985 an Italian fashion designer stumbled upon some ballet pictures taken by Luca and offered him to shoot her advertising campaign.
It was the beginning of his career as International Fashion Photographer (Vogue Italia, L'Uomo Vogue, Mademoiselle, Glamour, Esquire, Mens Journal).
During those years in Europe Luca also directed numerous music videos and TV commercials that won several awards (1987 – Best TV Commercial Italian Advertising Association)
Since 2003 he collaborated with Vanity Fair Italy and since 2008 he started working with UNICEF to document on children death mortality problem.
Together with photojournalism, portraits and fashion, Luca Babini is getting ahead with his own personal research for artistic photography.