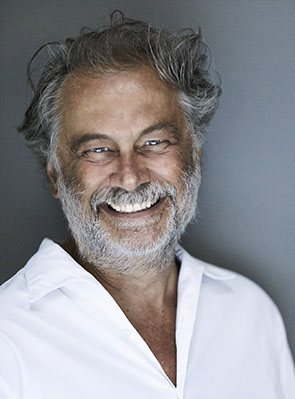 Piero Gemelli, architect, moves to Milan in the early 80s and begins his career as photographer by publishing his first iconic photo for Vogue Italia Alta Moda in 1983. He creates then beauty/fashion and still life images that will remain in the history of Italian and international photography.
He cooperates with Vogue Italia and many international editions of Vogue/Condé Nast, and achieves campaigns and images for prestigious international brands, such as Gucci, Ferré, Tiffany, Lancome, Estee Lauder, Revlon and Shiseido.
Today, in addition to his photography, Gemelli also works in artistic management and the planning of spaces, as well as design and furniture, and accompanies his work with his own artistic production of photographs, graphic art and sculpture.
He has been invited to take part in a great many exhibitions, personal and collective ones.
He lives and works based in Milan, where he has got his own studio.